Meet Our Governors
In accordance with the Kite Academy Trust's governance structure as defined in its Articles of Association, Holly Lodge Primary Academy has a local advisory body, known as an Academy Council. The Academy Council is formed of Governors who volunteer their time to ensure the very best outcomes for all children at the academy and bring a breadth of experience and skills.
An Academy Council is constituted as follows:
1 Academy Head
1 Staff Governor
2 Parent Governors
4 Local Community Governors
The Academy Head is automatically a Governor by virtue of their position. Two Parent Governors are elected by parents of the academy and the Staff Governor is elected by employees of the academy. Local Community Governors are co-opted as necessary to provide the skills and experience needed by the Academy Council. In addition, the Academy Council may appoint other persons as Associate Academy Council Members to address any specifically identified skill gaps or to support any particular challenges that they may be facing. With the exception of the Academy Head, Governors serve a four year term and are eligible for re-appointment (subject to an election where necessary for Staff and Parent Governors). The positions of Chair and Vice-Chair are elected, and Portfolio Holders nominated, by the Governors on an annual basis.
The Academy Council meets a minimum of four times during the academic year. The primary purpose of the meetings is to review and discuss the Portfolio Monitoring Reports, identify any areas of risk to be reported to the Trust Board, and consider the medium and long-term strategic development of the academy.
The role of the Academy Council is:
• To ensure that the academy provides the highest possible level of education for all children;
• To ensure the safety and welfare of children and staff;
• To both support and act as a 'critical friend' to the Academy Head;
• To ensure that the leadership of the academy have high expectations for all children, including those with special needs;
• To ensure the curriculum is ambitious with appropriate breadth for all children in the academy;
• To ensure the Academy Improvement Plan delivers improvement;
• To ensure risk is both managed and reported to the Trust Board;
• To monitor the operation of the academy and to challenge constructively as needed
• To ensure that the academy has effective and appropriate systems and procedures in place;
• To monitor the designated Portfolios and review, discuss and report the findings
• To be accountable to stakeholders (Board of Trustees, parents, pupils, staff and local community)
Governors work in collaboration with the Academy Head and staff to monitor five specific areas (Portfolios) of the academy - Safeguarding, Achievement, Curriculum, Community and Finance. The responsibility for monitoring each Portfolio is allocated to one Governor and, through agreed monitoring activities, the Portfolio Holder gains evidence at first hand of what happens in that area of the academy. Monitoring mainly involves talking to children and staff, visiting classrooms to see learning in action, and examining children's work books and other documentary material. Governors also take the opportunity to talk with families at Parents' Evenings. The current COVID-19 restrictions mean that Governors are not able to visit the academy during the school day, however they continue to monitor by remote means (email, phone, virtual meetings).
Across the Trust, Academy Council Governors are invited to represent Portfolio Holders at Trust Board Committee meetings and work in collaboration with other Academy Councils to support the improvement, development and success of each academy in the Kite Academy Trust. Training opportunities for Governors are provided by the Kite Academy Trust.
Documents
For statutory Governor information and meeting attendance for the 2019-2020 academic year, please click here.
For information regarding the governance structure of the Kite Academy Trust, please click here.
For statutory information and reports relating to the Kite Academy Trust, please click here.
Minutes of Academy Council meetings are available on request. Please contact the Academy Head in the first instance.
For any other information, or if you would be interested in becoming a Governor, please contact andy.green@hollylodge.kite.academy
Our Academy Council Governors:
Andy Green (Chair)
I have been a Governor at Holly Lodge for 12 years, originally elected as a Parent Governor and now appointed as co-opted.  I became a Governor as I wanted to put something back into the community and support education utilising my skills and experience gained as an IT consultant, whilst also having the opportunity to develop new skills in a completely different environment.  Interests include mountain biking, camping and sampling real ale.
Elliot Ammar (Vice Chair)
SAFEGUARDING PORTFOLIO HOLDER
Holly Lodge Primary School is truly representative of the community it serves, so as someone who lives in the local area and has 2 children that have settled into their journeys in education, I am really proud to be one of its Parent Governors.  I sincerely hope my previous experience of being a secondary school teacher and Science Department Head, and now as manager at The Sixth Form College Farnborough, will make a positive impact on the academy.
Vibeke Clark
CURRICULUM PORTFOLIO HOLDER
As a Parent Governor for 3 years now, I am very excited to be part of the Academy Council . My background is in Business Travel, having worked for the last 23 years in various Travel Data Management roles.  In 2005, I gained my MBA at Portsmouth University and have since undertaken may external training courses on Project Management/Process Management, and have also undertaken a certification in Communication Management.  I now use all these skills in my exciting role as Parent Governor at Holly Lodge.
Holly Saxon
ACHIEVEMENT PORTFOLIO HOLDER
I joined the Academy Council at Holly Lodge in June 2020 as I was interested in sharing my skills and knowledge to give something back to the local community.  My background is primarily in financial services covering a wide range of roles from client relationship management to programme management to cross business strategy and operations.  I am a problem solver who is passionate about creating positive change, resilience, and equality and inclusion.  I am thrilled to be part of the team at Holly Lodge, and I look forward to supporting the academy, its children and staff to be the best we can be.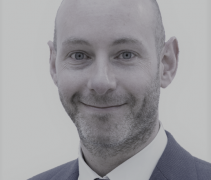 Rich Brennan-Evans
COMMUNITY PORTFOLIO HOLDER
I moved to Ash Vale in 2019 and wanted to find a way to give back to my local community.  Having been a Governor before I explored what opportunities there were in my local area and was excited to find out that Kite Academy Trust had vacancies.  I subsequently joined Holly Lodge as a Community Governor in September 2020. I am really keen to hopefully share any skills and experiences that I can in supporting the running of the academy from a strategic perspective.  My background is in retail, predominately in Human Resources, focusing on employee relations issues, providing solution driven continuous improvement in our HR practices and processes, as well as writing HR policies.  I am really passionate about employee ownership as well as diversity and inclusion.
Rachel Boys
STAFF GOVERNOR
I have a long history with Holly Lodge, having attended the school as a pupil for three years when it was a still a middle school.  In my central administrative role in the school office, I am able to bring together views from parents, staff and pupils.  By being involved in various aspects of the school, I love feeling that I am really part of the school "family".  I live locally with my husband and young daughter, who has joined Holly Lodge as a pupil. My hobbies include art, ancient history, and any holidays which combine all of these at once!